Get Yourself A FREE listing
If you'd like a FREE listing on one of the biggest UK directories, with over 100,000+ businesses listed so far!
Call us now on 01642 049 410 or submit yourself through our easy to use application form.
FINDING THE BUSINESS THAT iS RIGHT FOR YOU!
With just a simple search from our home page, you can locate businesses in your local area offering the services you need at prices that suit your budget.
IMPROVE TRAFFIC TO YOUR WEBSITE
As a business owner, you can drive traffic towards your site and increase your chances of success by getting listed on our directory.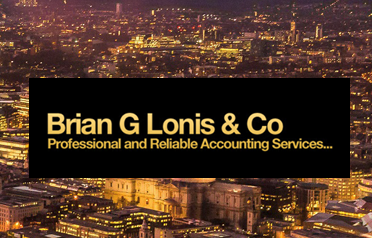 Welcome To AYD.co.uk
Searching for a specific type of business in your local area, from an architect to a tailor, is easier with the internet but it can still take a lot of time to find exactly what you are looking for. Search engines are a good option but you'll need to scroll through listings until you find the right provider for you. This can cause big problems, especially if you have an urgent issue that needs attention.
Using an online directory such as this can save you a great deal of time and quickly put you in touch with a relevant business that can cater for your needs. With our service you simply enter two pieces of information; what you are searching for and what area in. We will then provide a list of relevant providers for you. It couldn't be easier.
The major advantage of searching on a directory is that you can effectively find a local business in your area to suit your needs. With a search engine the results for your query could be very broad, including news stories, information, and even press releases from trade bodies. These can be useful at other times, especially if you are interested in the sector, but when you need to arrange a service quickly they provide little to no benefits.
A directory is focused and doesn't have anything other than listings for local businesses. This means that your query will be answered effectively and can quickly give you the information you are looking for.
Our mission at AYD.co.uk is to seamlessly connect customers with high quality businesses in their local area. This can offer big benefits to both parties, giving consumers easier access to providers and vice versa.
The listings on our directory are extensive and feature businesses from hundreds of sectors, including both common and niche ones. We have arranged them into specific categories so searching is very quick and simple. A few clicks on our site and you can find exactly what you are looking for without any wasted time or effort.
The companies you will find on our website are reputable providers who have passed our careful selection process. We take great care with this because we only want to work with the very best companies who will deliver a fantastic level of service to customers. The effort we put in helps us to achieve our goal and build our own reputation as a source of useful links to quality businesses.
On our directory you can find a business to satisfy your needs, whether you are looking for a service or a very specific type of product. We cater for a huge range of requests and strive to be a one stop shop for all kinds of searches.
Every listing on our site includes a link to the business's website, their telephone number and an address so you can see how close they are to you. We work hard to ensure this information is correct so that every listing connects you to a provider near you.
If you have any questions about our directory please feel free to contact us for further information.

Multiform Tubes Ltd
Unit 1 Hayes Trading Estate, Folkes Road, Lye, Stourbridge, West Midlands, DY9 8RG
We are specialists in Tube Bending and Tube Manipulation and we are located in the West Midlands, close to junction 3 of the M5. Our teams knowledge and high standard of excellence combined with our manipulation machinery ensures customers receive the finest quality products for their needs.
T: 01384 898 510E: richard@multiformtubesltd.co.ukW: visit website

Foiling Services
Foiling Services Ltd, Pendragon Close, Malvern, WR14 1GR
Foiling Services provide decorative foiling and laminating services to a variety of markets and industries. We apply decorative and functional hot transfer foils, PVC films, protection films and self adhesive tapes to a range of plastic, metal and wood based sheet materials. We are able to foil profiles in addition to sheet and reel material.
T: 01684 575655E: admin@foilingservices.co.ukW: visit website
The Fone Shop Birmingham
188 Soho Road, Birmingham, B21 9LR
Birmingham's most popular Mobile phone and electronic retailer and service centre. We provide can provide you with all your services and requirements to the best professional standard. We also feel we provide the best service and the best affordable prices in Birmingham. So give us a call
T: 0121 515 1111

The Spiritual Awakening Dating
Nunhead London
This site has been developed for Mediums, Psychics and other spiritual people, who may be looking for friendship or something more meaningful, to communicate and connect with other like-minded people. As well as a place to meet people, it is also a central hub for our members to offer their services within our forum - anything from psychic readings to medium-ship. Registration is FREE, and takes just five minutes - so why not join today and start connecting with new people immediately. Our hope for this site is for it to build into a great community, so if you have any ideas or suggestions, please do not hesitate to contact us. We also offer a facility for our members to advertise within the forum on our site. If this is something that you are interested in doing, whether it is for an event you are hosting or to advertise your services, please contact us for more information.
T: 02036746847E: info@thespiritualawakeningdating.comW: visit website

Poseday Properties
Springfield Chelsford
At Poseday Properties, we buy properties directly from homeowners for cash with no middle men to interfere with the process at any time.Our aim is to help people around the UKsell their properties and rescued them from potentially devastating situations
T: 07931501237E: patrice_elonge@hotmail.comW: www.patbuyshouses.co.uk

Staffordshire Powder Coating Ltd
Unit 9d, Blythe Business Park, Sandon Road, Cresswell, ST11 9RD
We provide an affordable and friendly powder coating service in Stoke-on-Trent, we can also provide shot blasting and wet spraying, please contact us for any more information.
T: 01782388303E: info@staffspowder.co.ukW: www.staffspowder.co.uk

J&D xaro LTD
36 Leigh Road, Leigh, WN7 1RX
J&D Xaro Ltd are the premier name for waste oil heaters, diesel space heaters, split air conditioners and other heating solutions in the UK. They represent and supply world class quality equipment at competitive, affordable prices.
T: 07427679987E: j&d@xaroltd.co.ukW: visit website

Brian Lonis Accountants
12E Manor Road, Stoke Newington, London, N16 5SA
Brian G Lonis and Co has been established for over 30 years and we have an excellent knowledge of all aspects of the profession. We have clients in Greater London and the Midlands and since our establishment in 1978 we have developed an enviable reputation for providing excellent advice and a first class service to all business and personal clients, regardless of their size and sector.
T: 0208 800 8633E: info@brianlonisaccountants.co.ukW: visit website

Freeman Landscapes
9 Treville Close, Winyates East, Redditch, B98 0NN
We provide a professional landscaping service at an affordable price, from general garden and landscaping maintenance to complete garden designs. Contact us for more information on how we can help you.
T: 07444 294 898E: freemanlandscapesltd@gmail.comW: www.freemanlandscapesltd.co.uk

Rustic House
Par Moor Road, Par, PL24 2SQ
Our impressive Furniture Showroom and Coffee Shop offers an exciting range of unique hand crafted, sustainable root furniture and reclaimed teak products, alongside a beautiful range of lighting and home ware gifts. We also have an outside display of high quality and discounted teak garden furniture.
T: 01726 817 567E: info@rustichouse.co.ukW: visit website

Peter Wragge Supplies Ltd
11 Main Road,Bury St Edmonds,IP31 3HE
Peter Wragge Supplies Ltd have been established for 30 years. During that time, we have built a successful business supplying many products. This includes roofing, corrugated roofing sheets, as well as metal and steel cladding. Also, we provide insulation materials. For instance, we offer composite insulated roofing panels and accessories.
T: 01449 737192E: rob@peterwraggesupplies.co.ukW: http://www.peterwraggesupplies.co.uk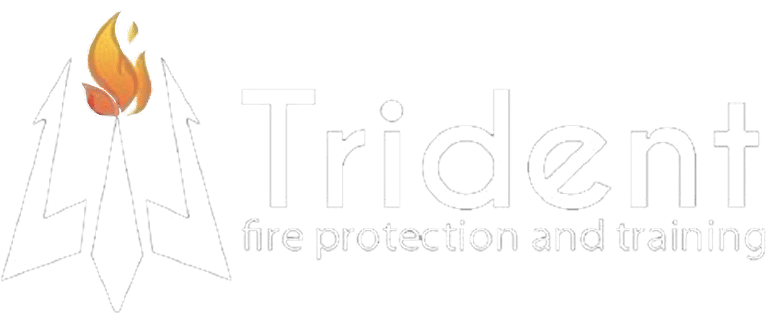 Trident Fire PL
Swan Road,Swan Industrial Estate,19 Swan Rd,Washington,Tyne and Wear,NE38 8JJ
At Trident Fire Protection & Training Ltd, we've been providing cutting edge material, technologies and know how since 2001. Based in Washington, we can work throughout the North East and UK providing fire protection solutions. Working alongside building facilitators and construction companies we can deliver all of the solutions you need to prevent the spread of fire. We believe in providing a high class service at an affordable price. No matter what your fire protection requirements might be, we have you covered. Get in touch with us today to discuss your needs.
T: 07979 145 244E: info@tridentfirepl.co.ukW: tridentfirepl.co.uk

Tree House Cumbria
132 Gott Close,Driffield,YO25 9EZ,United Kingdom
The Tree House Cumbria is a characterful, beautifully furbished 170-year-old cottage with internal arboreal architecture, our cottage offers all the traditional comforts, plus modern smart home technology, located within easy reach of England's highest peak, Scafell Pike, scenic lakes, quiet, beaches and spectacular coastline.
T: 0790049442E: peterrenfrew@aol.comW: www.thetreehousecumbria.co.uk

VENTX
Croxley Green,Rickmansworth,Hertfordshire, WD3 3QP
Industrial noise pollution can lead to issues such as hearing impairment and other physical symptoms, but it can also have an impact on mental health, with the continuous annoyance increasing stress levels, anxiety and fatigue.
T: 01923 238397E: enquiry@ventx.co.ukW: http://ventx.co.uk

Auto Car Brokers UK`
4 Bradbeers,Trull,Taunton,Somerset,TA37JQ
Do You LOVE Cars? Are You PASSIONATE About Cars? If You Do.. And If You Are., Then As A Car Broker, You Can Potentially Make £500 - £1,000+ a Week Or More... Each And Every Week...
T: 07795 107418E: info@autocarbrokers.co.ukW: http://www.autocarbrokers.co.uk/

Scorpio Connect
4 Bradbeers,Trull,Taunton,Somerset,TS3 7JQ
Scorpio Connect can provide a comprehensive range of strategic planning and business consultancy services that can help your organisation thrive and exceed your expectations.
T: 07795 107418E: garry@scorpioconnect.comW: https://www.scorpioconnect.com/

Milans
88-92 Belgrave Road, Leicester. LE4 5AT
Milans was born in 1969 and since then its name has become established UK wide as a trusted brand that has been part of the wider Asian community for 3 generations. Milans now has its department store on the golden mile and continues to stand for the same values of community and service it has always done. Milans provides a range of household utensils and homeware and recently, has established itself locally as a reliable supplier of catering equipment and cookware for the restaurant and catering industry. As a result, Milans has now become a well known shopping destination and we have now made this unique shopping experience available online. If you wish to speak to us see our contact us page for more information.
T: 0116 251 3004E: info@milans.co.ukW: milans.co.uk

Select Plan Electrical
45 Pinfold Lane, Leeds, LS15 7SX
Select Plan, based in Leeds, undertake the 5 year testing of electrical installations lighting and power etc. which has to be completed every 5 years by companies and landlords owning or renting properties. This is to ensure that the electrical installation is safe. After the test we issue the certification and we advise the customer what needs to be corrected if we find any problems with safety etc.
T: 07785 704 150E: marksilkstone@btconnect.comW: http://www.selectplanelectrical.co.uk/

J S Hubbucks Ltd
Mart Offices, Tyne Green, Hexham, NE46 3SG
J.S. Hubbuck Ltd is a Company with many years experience of Alligator Mobile Sheep Handling System We have a range of qualified staff to assist you. Call on (01434) 602417 or visit our website at www.hubbucks.co.uk for all your requirements. For more information on Alligator Mobile Sheep Handling System talk to J.S. Hubbuck Ltd
T: 01434 602417E: sarah@jshubbuckltd.co.ukW: jshubbuckltd.co.uk

Rudler
P.O. Box 11, Royal Wootton Bassett, Swindon, Wiltshire, SN4 7SY
The company was established in 1986 by Edmund Rudler. Initially the company started with a small van doing deliveries, which quickly expanded to a larger van and car trailer as demand required. Within a few years the van and trailer were swapped for a bespoke car transporter and we concentrated on car transport only. As the business grew and customers asked for somewhere to store their cars we rented a building to look after vehicles
T: 01793 73 11 07W: https://rudler.co.uk/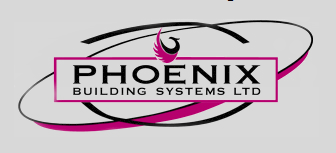 Phoenix Building Systems
Phoenix Building Systems Ltd, Phoenix House, 10 Burma Drive, Hull, HU9 5SD
Phoenix Building Systems are one of the UK's largest independent providers of portable buildings. We offer a broad range of options to ensure we have a module to suit every single requirement, whether short or long term. As a family run business we believe in offering the best quality possible and catering for every need of our customers. You can always find great advice and the best solutions with us.
T: 01482317260W: www.phoenixbuildingsystems.com
Wharton Landscapes
Esh Winning Industrial Estate, Esh Winning, Durham, DH7 9PT
As a company we pride ourselves on undertaking works in a timely manner, offering first class service and conducting a job from start to finish, informing our clients of progress along the way and meeting their exact specification. Our clients include Balfour Beatty, Esh Construction, House builders including Gentoo, Bellway and Storey Homes, Councils including Darlington, Sunderland and smaller parish councils. As well as prestigious academic institutions such as Durham and Sunderland University.
T: 0191 3733213W: http://whartonlandscapes.co.uk

Robinson Landscape Design
Robinson Landscape Design,The Studio, Hedgeley, North Bank, Haydon Bridge, Hexham, NE47 6LY
We think all spaces are connected parts of something larger and our work as designers is to find those connections and make them stronger. It can be a space that retains a palimpsest of its past; a new use for an area or building in an established urban context; a habitat link; a green infrastructure connection for people, plants, water or fauna; a new layer to place on an established garden or park.
T: 01434 684 100E: info@robinsonlandscapedesign.co.ukW: https://robinsonlandscapedesign.co.uk/

British Shooting Services
7 Pant Hirwaun,Heol-y-Cyw,Bridgend, CF35 6HH
We pride ourselves on the high quality service we provide and believe that the key to a success, is to listen to our customers' needs and do everything we can to help them in any way possible. Our regular customers return to us time and time again because they know that we will go the extra mile for them.
T: 07974787329E: adecurnock@gmail.comW: http://www.britishshootingservices.com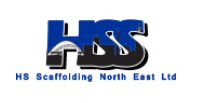 HS Scaffolding NE Ltd
HS Scaffolding NE Ltd, Unit 14, Grasmere Way, Riverside Industrial Estate,, Blyth, Northumberland, NE24 4RR
If you need safe and reliable scaffolding for your project, you have come to the right place. Based in North Shields, we are able to provide professional scaffolding services throughout the entire North East region. With many years of experience in the business and a highly knowledgeable team, we are able to provide for the needs of a wide variety of clients from many different sectors.
T: 07968 127815E: mark@hsscaffoldingltd.co.ukW: https://hsscaffoldingltd.co.uk/

Auto Car Brokers
4 Bradbeers, Trull, Taunton, Somerset TA3 7JQ
Do You LOVE Cars? Are You PASSIONATE About Cars? If You Do.. And If You Are., Then As A Car Broker, You Can Potentially Make £500 - £1,000+ a Week Or More... Each And Every Week...
T: 07795 107418E: info@autocarbrokers.co.ukW: https://autocarbrokers.co.uk/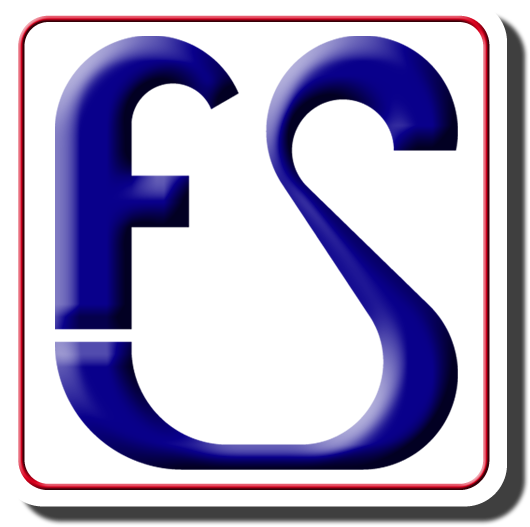 Foiling Services Ltd
Foiling Services Ltd, Pendragon Close, Malvern, WR14 1YR
We laminate and foil various sheet materials including HIPS, PVC, ABS, ASA, Acrylic and Aluminium. This covers a range of thicknesses from 200 microns to 30mm, widths up to 1280mm and lengths up to 3000mm dependant on the product specification. We use well respected manufacturers for our finishes, such as Leonhard Kurz, Renolit, Novacel and Poli-Film.
T: 01684 575655 / 07814 575655E: admin@foilingservices.co.ukW: https://foilingservices.co.uk/

Ventx Ltd
Ventx, Croxley Green, Rickmansworth, Hertfordshire, WD3 3QP
Industrial noise pollution can lead to issues such as hearing impairment and other physical symptoms, but it can also have an impact on mental health, with the continuous annoyance increasing stress levels, anxiety and fatigue. To combat this necessary evil, Ventx Industrial Silencers can offset this issue by enabling you to control noise levels from various kinds of machinery, including compressors, generators, duct work and fans.
T: 01923 238397E: enquiry@ventx.co.ukW: https://ventx.co.uk/

Varsity Consulting
Future Business Centre, Kings Hedges Road, Cambridge, CB4 2HY
Varsity Consulting is a Chartered Quantity Surveying and Project Management practice based in St Ives (near Huntingdon, Cambridgeshire), with satellite offices in Cambridge, Peterborough and London.
T: 01223 298 000E: tom.francis@varsityconsult.comW: https://varsityconsult.com/

Michael Gaunt
Spire Cambridge Lea Hospital, 30 New Road, Impington, Cambridge, CB24 9EL
With over 30 years' medical experience, I am a highly qualified vascular surgeon and a leading expert in the field of vascular and arterial conditions. I treat in the region of 2,000 patients every year and as they will testify, I am committed to providing a service to patients of the highest quality.
T: 01223 305 858E: Ann.gaunt@yahoo.co.ukW: https://michaelgaunt.com/