Get Yourself A FREE listing
If you'd like a FREE listing on one of the biggest UK directories, with over 100,000+ businesses listed so far!
Call us now on 01642 049 410 or submit yourself through our easy to use application form.
FINDING THE BUSINESS THAT iS RIGHT FOR YOU!
With just a simple search from our home page, you can locate businesses in your local area offering the services you need at prices that suit your budget.
IMPROVE TRAFFIC TO YOUR WEBSITE
As a business owner, you can drive traffic towards your site and increase your chances of success by getting listed on our directory.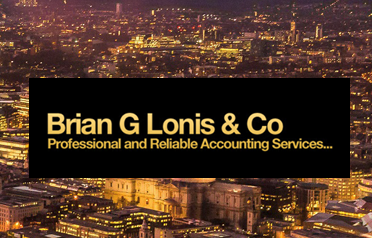 Welcome To AYD.co.uk
Searching for a specific type of business in your local area, from an architect to a tailor, is easier with the internet but it can still take a lot of time to find exactly what you are looking for. Search engines are a good option but you'll need to scroll through listings until you find the right provider for you. This can cause big problems, especially if you have an urgent issue that needs attention.
Using an online directory such as this can save you a great deal of time and quickly put you in touch with a relevant business that can cater for your needs. With our service you simply enter two pieces of information; what you are searching for and what area in. We will then provide a list of relevant providers for you. It couldn't be easier.
The major advantage of searching on a directory is that you can effectively find a local business in your area to suit your needs. With a search engine the results for your query could be very broad, including news stories, information, and even press releases from trade bodies. These can be useful at other times, especially if you are interested in the sector, but when you need to arrange a service quickly they provide little to no benefits.
A directory is focused and doesn't have anything other than listings for local businesses. This means that your query will be answered effectively and can quickly give you the information you are looking for.
Our mission at AYD.co.uk is to seamlessly connect customers with high quality businesses in their local area. This can offer big benefits to both parties, giving consumers easier access to providers and vice versa.
The listings on our directory are extensive and feature businesses from hundreds of sectors, including both common and niche ones. We have arranged them into specific categories so searching is very quick and simple. A few clicks on our site and you can find exactly what you are looking for without any wasted time or effort.
The companies you will find on our website are reputable providers who have passed our careful selection process. We take great care with this because we only want to work with the very best companies who will deliver a fantastic level of service to customers. The effort we put in helps us to achieve our goal and build our own reputation as a source of useful links to quality businesses.
On our directory you can find a business to satisfy your needs, whether you are looking for a service or a very specific type of product. We cater for a huge range of requests and strive to be a one stop shop for all kinds of searches.
Every listing on our site includes a link to the business's website, their telephone number and an address so you can see how close they are to you. We work hard to ensure this information is correct so that every listing connects you to a provider near you.
If you have any questions about our directory please feel free to contact us for further information.

Multiform Tubes Ltd
Unit 1 Hayes Trading Estate, Folkes Road, Lye, Stourbridge, West Midlands, DY9 8RG
We are specialists in Tube Bending and Tube Manipulation and we are located in the West Midlands, close to junction 3 of the M5. Our teams knowledge and high standard of excellence combined with our manipulation machinery ensures customers receive the finest quality products for their needs.

01384 898 510

richard@multiformtubesltd.co.uk

visit website
The Fone Shop Birmingham
188 Soho Road, Birmingham, B21 9LR
Birmingham's most popular Mobile phone and electronic retailer and service centre. We provide can provide you with all your services and requirements to the best professional standard. We also feel we provide the best service and the best affordable prices in Birmingham. So give us a call

0121 515 1111

The Spiritual Awakening Dating
Nunhead London
This site has been developed for Mediums, Psychics and other spiritual people, who may be looking for friendship or something more meaningful, to communicate and connect with other like-minded people. As well as a place to meet people, it is also a central hub for our members to offer their services within our forum - anything from psychic readings to medium-ship. Registration is FREE, and takes just five minutes - so why not join today and start connecting with new people immediately. Our hope for this site is for it to build into a great community, so if you have any ideas or suggestions, please do not hesitate to contact us. We also offer a facility for our members to advertise within the forum on our site. If this is something that you are interested in doing, whether it is for an event you are hosting or to advertise your services, please contact us for more information.

02036746847

info@thespiritualawakeningdating.com

visit website

Poseday Properties
Springfield Chelsford
At Poseday Properties, we buy properties directly from homeowners for cash with no middle men to interfere with the process at any time.Our aim is to help people around the UKsell their properties and rescued them from potentially devastating situations

07931501237

patrice_elonge@hotmail.com

www.patbuyshouses.co.uk

Staffordshire Powder Coating Ltd
Unit 9d, Blythe Business Park, Sandon Road, Cresswell, ST11 9RD
We provide an affordable and friendly powder coating service in Stoke-on-Trent, we can also provide shot blasting and wet spraying, please contact us for any more information.

01782388303

info@staffspowder.co.uk

www.staffspowder.co.uk

J&D xaro LTD
36 Leigh Road, Leigh, WN7 1RX
J&D Xaro Ltd are the premier name for waste oil heaters, diesel space heaters, split air conditioners and other heating solutions in the UK. They represent and supply world class quality equipment at competitive, affordable prices.

07427679987

j&d@xaroltd.co.uk

visit website

Brian Lonis Accountants
12E Manor Road, Stoke Newington, London, N16 5SA
Brian G Lonis and Co has been established for over 30 years and we have an excellent knowledge of all aspects of the profession. We have clients in Greater London and the Midlands and since our establishment in 1978 we have developed an enviable reputation for providing excellent advice and a first class service to all business and personal clients, regardless of their size and sector.

0208 800 8633

info@brianlonisaccountants.co.uk

visit website

Freeman Landscapes
9 Treville Close, Winyates East, Redditch, B98 0NN
We provide a professional landscaping service at an affordable price, from general garden and landscaping maintenance to complete garden designs. Contact us for more information on how we can help you.

07444 294 898

freemanlandscapesltd@gmail.com

www.freemanlandscapesltd.co.uk

Rustic House
Par Moor Road, Par, PL24 2SQ
Our impressive Furniture Showroom and Coffee Shop offers an exciting range of unique hand crafted, sustainable root furniture and reclaimed teak products, alongside a beautiful range of lighting and home ware gifts. We also have an outside display of high quality and discounted teak garden furniture.

01726 817 567

info@rustichouse.co.uk

visit website